FlowCanvas is an interactive Gtkmm/Gnomecanvasmm widget for "boxes and lines" style
environments (e.g. modular synths or interactive finite state automata diagrams).
It was used by Ingen, Patchage, and Machina
Note: FlowCanvas is dead, long live Ganv!
Screenshots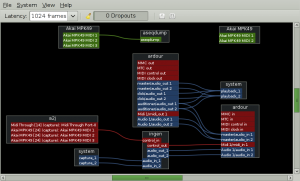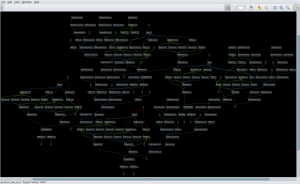 Download
The latest version of FlowCanvas is 0.7.1, released on January 11, 2011.
Please support FlowCanvas development:
Documentation
HTML Documentation can be built from the source distribution using ./waf configure --docs, or you can browse documentation online
Bugs
Please file any bugs you find here